Welcome to our parish website. The faith community of Kilcock and Newtown is steeped in tradition. Both of our parish Churches have been and continue to be focal points of gathering in Faith, Family and Friendship. We gather in times of joy such as at baptisms and weddings. In times of sadness funerals, bereavement masses, anniversary masses, etc.
As we journey together, we carry each other in our faith especially during the turbulent periods of life. The prophet Micah shares some wisdom in how Christians ought to live. He challenges us to:
Act Justly,
Love Tenderly
Walk Humbly with Your God.
Mass Times
St. Coca's, Kilcock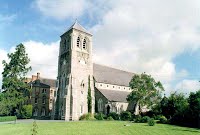 Weekend Mass
Saturday 6pm - Vigil Mass
Sunday 9am and 12.00 noon
Monday - Friday
10am

Monday
Eucharistic Adoration
10.30 am - 11.30am,
Every Second Monday 10.30am - 6pm




Thursday
Eucharistic Adoration
6pm - 7pm

Mass will be on our web-cam www.kilcockandnewtownparish.ie
Mon – Fri 10am,
Sat Eve 6pm,
Sunday 9am,
Sunday 12 noon.

Church of the Nativity, Newtown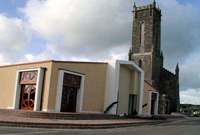 Sunday
10.30am
Wednesday
11.00am-12 noon
Eucharistic Adoration
First Thursday
11.00am
Healing Mass
Every Third Saturday 2pm - 4pm